Volunteer As A Musician
Are you looking for an opportunity to volunteer and make a difference in the lives of patients, families and caregivers and bring the healing power of music to the bedsides of patients? Join us as a Volunteer Musician for MOC Virtual and select areas for MOC Bedside.
What Can Volunteer Musicians Do?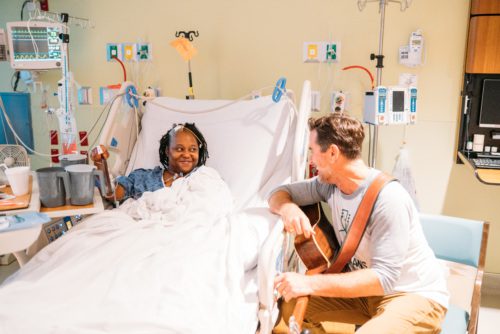 Perform acoustically room-to-room for patients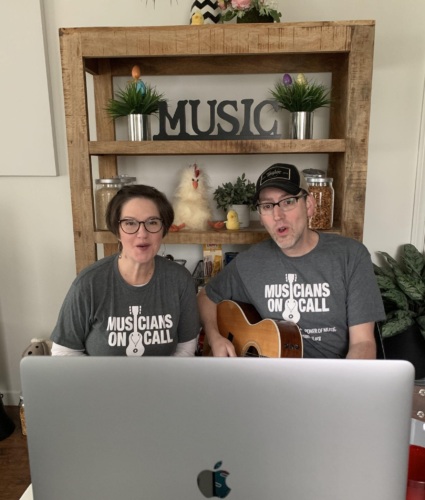 Virtually deliver one-on-one intimate performances and hospital-wide concerts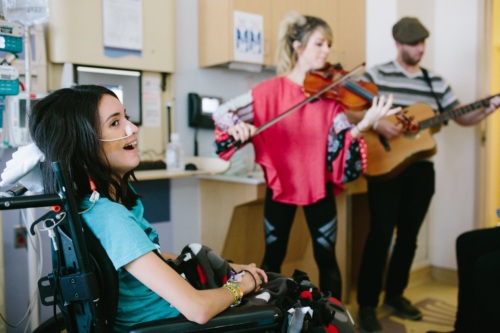 Deliver live music to children and adults facing any health challenge
Make a difference in the lives of Veterans recovering in VA facilities
Bring joy to family members supporting loved ones in need and healthcare workers caring for patients
Volunteer
Requirements
Be 18 years or older, a resident of the United States, and have a passion and talent for the healing power of music

Have a varied repertoire with soothing cover songs and positive lyrics

Be able to represent Musicians On Call and its core values

Complete online audition and application

Complete MOC's Volunteer Certification including online lessons, quizzes, and pass a background check

Musicians On Call Program Locations
Preparing for your Application
Getting Started
---
You'll be asked about your contact information, volunteer history, and interest in MOC
It's best to have all assets ready and saved on the same device you use to complete the application.
Audition Video
---
Both guides and musicians are required to submit an audition video.
Please follow the detailed guidelines and instructions provided at the link below