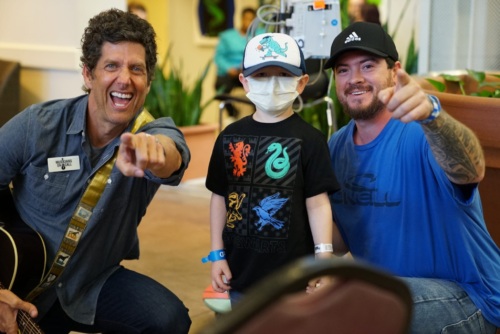 Become A Hospital Partner
MOC's extensive national network of Certified Volunteers enables us to provide top-quality live music to the bedsides of patients nationwide - both in-person and virtually. In an effort to fulfill our vision of a world filled with the healing power of music, programs are accessible to all healthcare facilities.

MOC is currently reinstating our bedside program with previously active hospital partners. We are also reviewing new markets for potential expansion in 2023 & 2024. To be considered, please complete the hospital application.
What MOC Provides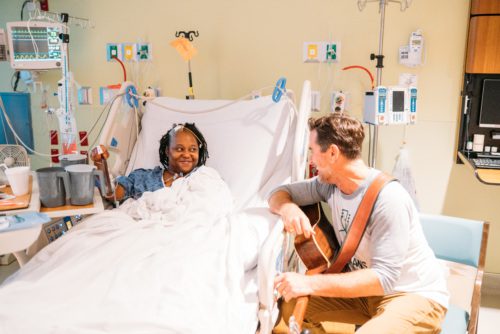 Bedside performances that complement the healing process
Thorough volunteer training and certifications
Oversight of all program scheduling for volunteers
Robust program management to alleviate stress and responsibility on your staff
Annual statistics and feedback collected from the program at your facility
What to Prepare
for your Application
Time Expectation
It's important to have the following information prepared prior to starting the application and ideal to submit in one sitting. Please note MOC only accepts applications submitted by healthcare staff
Approval from Administration


C-suite level is preferred, name and contact information will be required

Contact Information


Including representatives from Administration, Volunteer Department, and Media/PR/Communications

Facility Volunteer Onboarding


Full details regarding your facility's volunteer onboarding requirements for bedside volunteers

Patient Demographic Data (strongly encouraged)


Percentage breakdown of average patient population by age, race, gender, and primary language
Musicians On Call Program Locations
Our Programs
MOC Bedside
By delivering live, in-room performances to patients undergoing treatment or unable to leave their beds, we add a dose of joy to life in a healthcare facility
---
Volunteer Musician is escorted room to room in a healthcare facility by a Volunteer Guide or a hospital staff member
Volunteers undergo auditions, background checks, and training provided by MOC
Access annual statistics, reports, and testimonials from MOC's programs at your facility
MOC Virtual
Broadcasting interactive performances to patients, caregivers and those in need of remote, live music
---
Hospital-wide concerts through closed circuit TV (CCTV) and personal or hospital-provided devices
1-to-1 interactive performances available
Because of this unique set up and our nationwide hospital partnerships, we can deliver the healing power of music to hundreds of patients at once
MOC Streaming
Providing hospitals with top-of-the-line headphones and tablets equipped with custom playlists designed to promote healing and positivity in a hospital environment
---
3 tablets with Amazon Music Unlimited Subscriptions
Noise canceling headphones to transform the space
Provides a musical distraction and elevates the patient's experience during their stay