Concert For Veterans
Presented by Wrangler

Award-winning artists joined Musicians On Call for virtual and in-person concerts to show gratitude to those who served our country
For the month of November, hospitalized Veterans and caregivers in Veterans Affairs (VA) facilities across the country will enjoy a virtual concert featuring performances and messages of gratitude from Darius Rucker, Craig Morgan, Brothers Osborne, The War And Treaty, Brittney Spencer, Riley Green, Charles Esten and the cast of NASHVILLE, Margo Price, Tigirlily Gold, Scotty McCreery, Russell Dickerson, Chapel Hart, Lady A, Stephanie Quayle, Charlie Worsham and more. The show, hosted by Kelly Sutton and Amber Anderson of Amazon Country Heat Weekly, will be shared exclusively through Musicians On Call's virtual program and through a partnership with the American Hospital Association.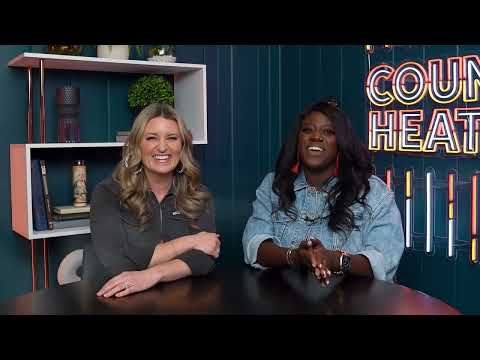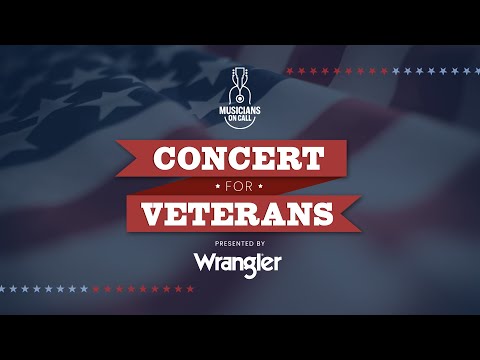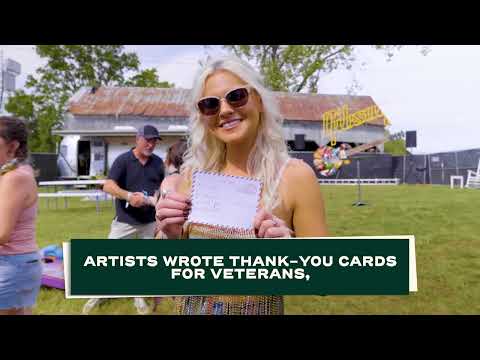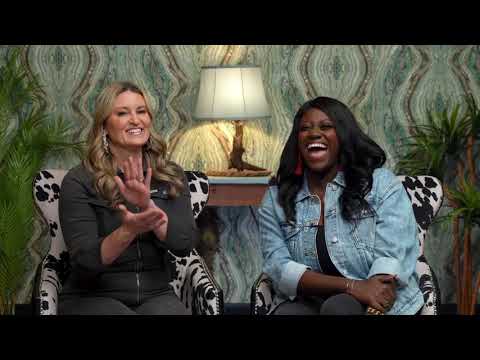 Concert For Veterans Live!
Veterans at the Nashville VA Medical Center enjoyed Concert For Veterans Live!, a live concert experience featuring HunterGirl, Caleb Lee Hutchinson, and Alex Hall. In collaboration with the Grand Ole Opry, these artists performed hit songs behind a replica of the famed Opry mic and spent time visiting patients at their bedsides.
Stream Now
Music fans everywhere can join in the campaign by streaming the MOC Stars and Stripes playlist curated by Monument Records' Alex Hall, thanks to Amazon Music, the Official Playlist Partner.


Join Us
Volunteer with Musicians On Call and share in bringing the joys of live music to hospitalized Veterans. Musicians and music-lovers alike can apply now to take part in delivering the healing power of music.
ABOUT MUSICIANS ON CALL 
Adding a dose of joy to the hospital experience for more than one million people since 1999, Musicians On Call (MOC) brings live and recorded music directly to the bedsides of patients, families and caregivers in healthcare environments nationwide. Through its programs, MOC Volunteers perform live for children and adults facing any health challenge, Veterans recovering in VA facilities, family members supporting loved ones in need and healthcare workers caring for patients. As the leading provider of live music in hospitals, MOC has a vision of a world filled with the healing power of music. To meet the increasing demand for its programs, MOC is developing a groundbreaking online platform that will revolutionize access to music in healthcare. MOC's network includes Volunteer Guides, Volunteer Musicians and renowned artist supporters including Bruce Springsteen, Dolly Parton, Kelly Clarkson, Darius Rucker, Katy Perry, Jason Derulo, Ed Sheeran, Olivia Rodrigo, Reba McEntire, Camila Cabello, Nick Jonas, Blake Shelton, Keith Urban, Pharrell, Kelsea Ballerini, Amos Lee, Luis Fonsi, Peter Frampton, Luke Bryan, Charles Esten and many more.
ABOUT Wrangler
Wrangler®, of Kontoor Brands (NYSE: KTB), has been an icon in authentic American style for 75 years. With a rich legacy rooted in the Western lifestyle, Wrangler is committed to offering superior quality and timeless design. Its collections for men, women, and children look and feel great, inspiring all those who wear them to be strong and ready for everyday life. Wrangler is available in retail stores worldwide, including flagship stores in Fort Worth and Greensboro, department stores, mass-market retailers, specialty shops, top western outfitters, and online. For more information, visit Wrangler.com.
Thank You To Our Sponsors
Special thanks to:
Dunkin'
G7 Entertainment Marketing
Grand Ole Opry
National Museum of African American Music
Shake Shack
Catherine Cate Sullivan